EXCELLENCE IN NUTRITION AND MEAT SCIENCES
Dr. Anna Shoveller, University of Guelph
Sponsored by Trouw Nutrition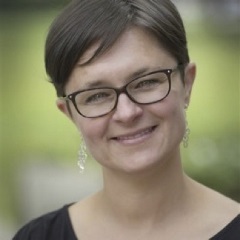 Dr. Anna Shoveller received her PhD in Nutrition and Metabolism at the University of Alberta in 2004 and is currently an Associate Professor in the Department of Animal Biosciences, University of Guelph. From 2007-2015 she was employed by Procter & Gamble and Mars Pet Care, where she added to the knowledge of dog and cat nutrition through investigations into energy metabolism and nutrient budgets of dogs and cats using indirect calorimetry and isotope dilution techniques to quantify amino acids requirements in adult dogs. Additionally, Shoveller often factors behaviour and quality of life into her nutrition and physiology studies. Shoveller took her industrial experience and returned to academia, where she teaches companion animal and equine nutrition, and runs an active comparative nutrition research group focused on amino acid metabolism, protein quality, and macronutrient partitioning in dogs, cats, horses, and pigs. The global focus of Shoveller's lab is optimizing nutrition across mammalian species for health and longevity without compromising the future of our food chain. Shoveller is the recipient of the American Society of Nutrition Peter Reed's Young Investigator Award (2009), The John G. Smale Award in Innovation from Procter & Gamble (2009), and the American Society of Animal Science Jim Corbin Award in Companion Animal Biology (2018), and AFIA Best Friend of Pet Food (2020). She has published over 90 peer-reviewed papers, contributed to multiple book chapters, applied for multiple patents, and has gained over $3 million in less than 5 years from private industry and public funding agencies.