President's Corner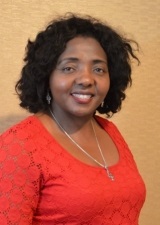 Dear Members and Partners,
I would like to take this opportunity to wish you and your families all the best in this new year and to thank you for your contributions to our society in 2018. The year 2019 promises to be a good one for our society. Already, plans for our joint annual meeting with the American Society of Animal Science to take place in Austin Texas in July of this year are underway. I encourage you to start making plans to attend and to be fully engaged in the various activities. To do so, I encourage you to renew your membership and to nominate yourself or your colleagues for CSAS awards and executive positions. In particular, I encourage our student members to apply for the graduate student travel fellowship to support their travel to attend the meeting and to enter the various graduate student competitions.
Award winners (student and professional awards) have been telling me what winning a CSAS award means to them and how they can contribute to the growth of the society. In this issue of the CSAS Matter, I present to you, Dr Xin Zhao, a James McGill professor and 2011 CSAS Fellow.
Remember the following:
Visit the job listing on the website regularly for current listings such as these below:
University of Alberta, Edmonton, AB:
Graduate Student Opportunities (https://ales-ssl.ales.ualberta.ca/GradPositions/)
McGill University:
Tenue-tract, postdoc and graduate student positions at McGill:
https://www.mcgill.ca/animal/positions-available
University of Saskatchewan
Assistant Professor - Department of Animal and Poultry Science, College of Agriculture and Bioresources (https://www.asas.org/docs/default-source/csas/sk_job_csas.pdf?sfvrsn=24fd4ad1_2)
Society documents including minutes of past meetings can be found on the website (https://www.asas.org/CSAS/documents)
In this issue:
- Call for 2019 CSAS award nominations
- Call for 2019 graduate student travel fellowships
- Meet 2011 CSAS Fellow
- Renew your membership
Dr. Eveline Ibeagha-Awemu
CSAS President