Programming Update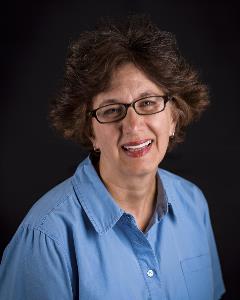 UPDATE on 2018 ASAS-CSAS Annual Meeting and Trade Show
The 2018 ASAS-CSAS Annual Meeting and Trade Show is fast approaching!
We had just over 1200 abstracts submitted, this is more than a 20% increase over last year. Abstracts are currently being reviewed by the program's discipline committees. This year authors will NOT be receiving requests to revise their abstracts, the committees are empowered to make minor technical edits if needed; and the abstracts will then be either accepted or rejected. Committee chairs have an April 25 deadline to confirm and complete these reviews. A huge THANK YOU to all committee chairs and committee members – this would not be possible without your efforts.
There will be a call for Late-Breaking abstracts announced soon; those will be due by 3:00 PM CDT on Thursday, May 17, 2018. It is anticipated that the Program Schedule will be available on the annual meeting website by mid-May. This is about a month earlier than previous years. The new submission and scheduling software and has received excellent reviews from over 90% of users while allowing the staff to handle program logistics much faster.
Over 33 symposia have been developed, a complete list with speakers and titles can be found online at https://www.asas.org/docs/default-source/annual/2018/symposia-list-by-day_new.pdf?sfvrsn=c42445d1_2. This programming represents the wide range of interests within our society and is the result of ideas submitted from the membership. One symposium that I'd like to highlight, showing my bias as a nutritionist, is the ASN-ASAS Pre-Conference Symposium that will be held all day on Sunday July 8. Notice this event is an additional item on your registration – but the planned program (Future of Data Analytics in Nutrition: Knowledge Gaps, Data Collection and Quality, and the Role of Supporting Tools for Sustainable Development) will be excellent and well worth the extra fee.
A final plea, please remember to check your passports, if applicable. Note that the expiration date for a U.S. Passport needs to be > 6 months from the date you're entering Canada.
Looking forward to seeing you all in Vancouver July 8-12, 2018!
Meeting Details

The American Society of Animal Science (ASAS) and the Canadian Society of Animal Science (CSAS) will hold the 2018 ASAS-CSAS Annual Meeting & Trade Show in Vancouver, Canada. The meeting will be held July 8-12, 2018.
We have three main goals for the 2018 meeting: 1) to present high quality, relevant science that links animal science and animal agriculture, 2) to return to our roots, by having a number of social events to enhance networking and add a family feel to the meeting and 3) to continue to provide a successful and sustainable meeting model.