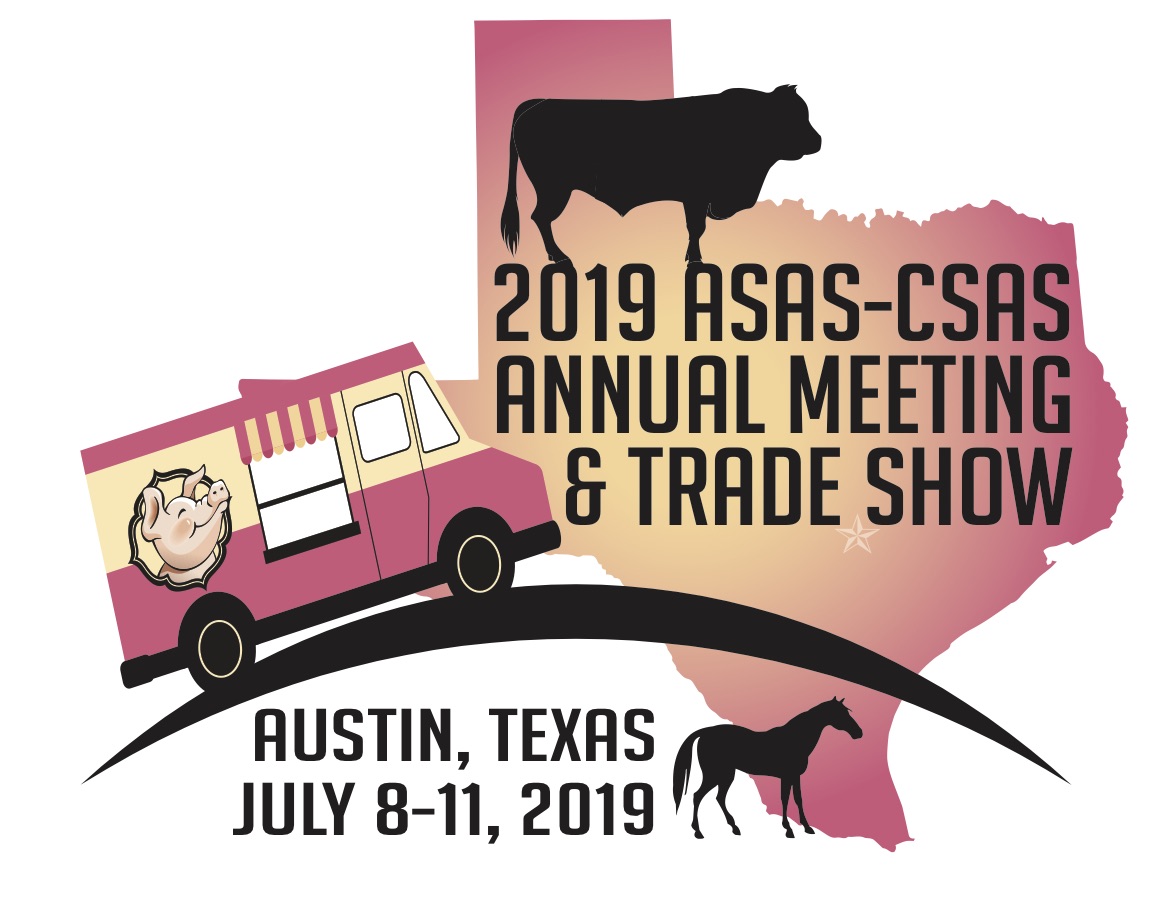 2019 ASAS-CSAS Annual Meeting and Trade Show
Austin Convention Center
Austin, TX
July 8-11, 2019

Program Details
Oral presentation slide upload details were sent to all speakers with a customized link to access the site and add your materials. Please check your email for details.
KNOWN FOR MUSIC....AND SO MUCH MORE.
Years ago when people talked about Austin they would quickly mention the music. But that's just the beginning of what they're saying these days. Austin is also home to a wonderful ballet, world-class museums, one-of-a-kind shopping and beautiful outdoor spaces. You can just as easily spend your morning paddling the lake as you can strolling through a celebrated history museum. And it's okay if you don't have time to fit it all in, you can just come back and visit us again. - Visit Austin, Convention and Visitor's Bureau

Bat Conservation International
Published on May 8, 2016
Every summer night, hundreds of people gather to see the world's largest urban bat colony emerge from under the Congress Avenue Bridge in downtown Austin, Texas. These 1.5 million bats are fun to watch, but they're also making our world a better place to live. To learn more about our bat conservation work visit batcon.org.
Rainey Street
The Rainey Street District in Austin, Texas is a residential-turned-commercial row boasting bars in remodeled bungalows, upscale eateries and food trucks galore.
Austin Live Music Destination
For visitors, the music scene is legendary; more than 250 live music venues offer rock, blues, jazz, hip hop, punk or Latino shows nightly.
2019 ASAS-CSAS Meeting Sponsors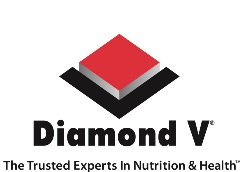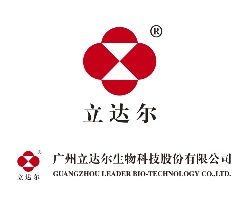 ASAS-CSAS Annual Meeting & Trade Show Events
Opening Session
July 8 - 5:30 – 6:15 PM - Austin Convention Center
Join us as we kick off the 2019 meeting with the opening session with talks and a Texas welcome including line-dancing instruction.

Opening BBQ/Food Truck Extravaganza
July 8 - 6:15 – 9:00 PM
The evening BBQ will begin immediately following the Opening Session. Join friends and family for an evening of great food and conversation.

Companion Event I: Bullock Texas State History Museum
July 8 - 10:00 AM – 3:00 PM – ticket price includes transportation
Get lost in the fascinating stories of Texas as you learn about the state's rich history, and immerse yourself in unique media and film experiences. Distinctive shopping and dining will enhance your visit to this iconic building in the heart of Austin's cultural district, just north of the Texas State Capitol. The Museum is a favorite excursion destination not to be missed by those who want to get in a Lone Star state of mind.

Family Fun Day: Austin Aquarium
July 9 – 10:00 AM – 4:00 PM - – ticket price includes transportation
Austin Aquarium welcomes everyone to enjoy the unique interactive experiences found within, and is especially excited to introduce children and families to the world beneath the ocean's surface. Guests are encouraged to hand feed sharks, rays, birds, and fish, or to get up close and personal with many of the reptiles and other animals on exhibit. Above all, Austin Aquarium promotes education through an interactive experience in a comfortable environment. Kids and adults alike are sure to be amazed at the soft skin of sharks and rays among other experiences.

Companion Event II: Lady Bird Johnson Wildflower Center
July 10 – 10:00 AM – 3:00 PM - – ticket price includes transportation
Enjoy exploring the Wildflower Center's stunning gardens and unique architecture with an expert guide to show you the way. The Lady Bird Johnson Wildflower Center is a top destination for Austin locals and visitors and boasts Texas' largest collection of native plants in one spot for your viewing pleasure. A guided tour is a great way to get the most out of your experience here.
ASAS Events
ASAS Undergraduate AQ
Sunday, July 7 and Monday, July 8 – All Day

ASAS Undergraduate Lunch and Learn
Tuesday, July 9 – 12:30 – 2:00 PM

ASAS Awards Celebration featuring the Battle of the Brats and Big Scoop Competitions
Tuesday, July 9 – 8:30 – 11:00 PM

ASAS Graduate Student Mixer
Tuesday, July 9 – 9:00 PM

ASAS Foundation Heritage Lunch
Wednesday, July 10 – 12:30 – 2:00 PM

ASAS Graduate Student Symposium
Wednesday, July 10 – 2:00 PM - 4:30 PM

Student/Faculty/Industry Networking Walking Lunch
Thursday, July 11 – 12:30 – 2:00 PM
CSAS Events
CSAS AGM & Lunch
Wednesday, July 10 • 12:30 – 2:00 PM

CSAS Awards Banquet
Wednesday, July 10 • 6:00 – 9:30 PM

CSAS Member Mixer
Wednesday, July 10 • 9:30 PM – 12:00 AM

Future Annual Meeting Dates and Locations
July 19-23, 2020
Madison, WI
July 14-18, 2021
Louisville, KY
July 17-21, 2022
Sacramento, CA
July 16-20, 2023
Albuquerque, NM