ASAS-CSAS Annual Meeting Location: Vancouver Convention Centre
Pre-registration opens at 2:00 PM on Saturday, July 7 in the Ballroom Lobby
Program Details
Oral presentation slide upload details were sent to all spaekers with a customized link to access the site and add your materials. Please check your email for details.
Meeting App
Download the meeting app today. Simply visit the Google Play Store or Apple App Store on your mobile device and search ASAS Meetings.
Program Chair's Welcome Letter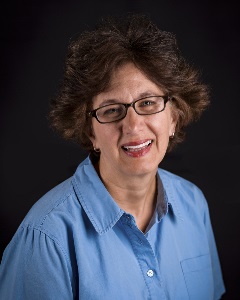 The American Society of Animal Science (ASAS) is excited to be meeting jointly with the Canadian Society of Animal Science (CSAS) in beautiful Vancouver, British Columbia.
As the societies continue to embrace new technologies, this year brings the debut of new meeting planning software and app, and marks our first meeting without a paper program. This allowed us to release the program schedule 3 weeks earlier than usual. What we have not changed is the core concept of science driving the meeting, and this year over 30 symposia were suggested and developed by the membership. These symposia highlight current issues and problems facing animal scientists and the research focusing on solutions. We also continue to highlight the next generation of animal scientists by having Ph.D. student award winners from the ASAS section meetings present as Jr. Platform speakers within oral sessions, and providing M.S. and Ph.D. students poster competitions to display their work. This large number of invited speakers would not be possible without all of our sponsors –and a special word of thanks goes to our Diamond (Jefo) and Platinum Sponsors (Cactus Feeders and Pancosma). All sponsors are noted on the meeting website and within the app – please thank them all for their support.
Continued collaborative activity with our partner scientific society, the American Society of Nutrition has resulted in the pre-conference symposia: Future of Data Analytics in Nutrition: Knowledge Gaps, Data Collection and Quality, and the Role of Supporting Tools for Sustainable Development. A collaborative effort with a new sponsor, Cactus Feeders, brings an excellent Beef Species Symposia to this year's meeting. As always, there will be a multitude of excellent oral and poster presentations by scientists working across our diverse disciplines.
Serving as Program Chair this year has been an honor and a pleasure. It is the program committees and involved members that do the majority of the work to develop ideas for symposia, review the abstracts, and construct the oral sessions. The overall program committee of Glenn Duff, Mike Steele, Eveline Ibeagha-Awemu, Casey Maxwell, Filippo Miglior, Ryan Dilger, Jim Oltjen, Steve Zinn, and Meghan Wulster-Radcliffe also deserve thanks. Finally, none of this would happen without the outstanding support and hard work by the ASAS staff. They have been wonderful to work with and it is through their efforts that the meeting runs so smoothly. Please take a moment to stop by the registration desk to meet and thank the ASAS staff. I hope that you all have a phenomenal experience in Vancouver.

Dr. Elizabeth B. Kegley, Overall Program Chair
ASAS and CSAS Presidential Welcomes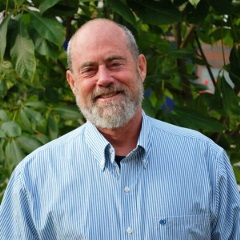 The 2018 ASAS-CSAS Annual Meeting & Trade Show begins on Sunday, July 8, and runs through Thursday, July 12 in Vancouver, British Columbia overlooking the Pacific Ocean. Many opportunities exist for interacting with new colleagues and catching up with old friends, starting with the Opening Barbecue on Sunday, July 8.

Preceding the barbecue is the 12th World Congress on Animal Production (July 5-8 at the Westin Bayshore in Vancouver) hosted by ASAS, CSAS and EAAP, with sessions on precision farming, food safety, animal health and well-being, genetic improvement, and communicating agriculture to the general public. There will be a pre-conference symposium, ASN-ASAS Symposium: Future of Date Analytics in Nutrition: Knowledge Gaps, Data Collection and Quality, and The Role of Supporting Tools for Sustainable Development, on July 8th.

The Annual Meeting program includes more than 30 symposia on a variety of topics that cover many species, disciplines and current topics of importance to companion animals and the production of animal-sourced foods. Other highlights include, Dr. Luc Montagnier, the 2008 Nobel Prize recipient in Physiology or Medicine for his discovery of the human immunodeficiency virus (HIV), will present an invited talk on Monday July 9 entitled Microbial Invaders of our Environment ~ A Nobel Laureate's Perspective, and the Triennial Growth Symposium on the Nutrition of Muscle Growth will be held on Thursday July 12.

Attendees are encouraged to take full advantage of these great opportunities to share new ideas, visit with colleagues from around the world, and make new acquaintances. Also, take some time to visit beautiful Vancouver, including the aquarium, world-famous Stanley Park, or dinner in Gastown. ASAS and CSAS are grateful to the many volunteers that devoted their time and energy to make this meeting a success. We especially want to thank our sponsors. Their support is essential to the quality program that makes this ASAS-CSAS Annual Meeting & Trade Show an excellent meeting. Please take time to visit with our sponsors during the meeting and thank them for their support.

We are grateful to the Overall Program Committee of Beth Kegley (chair; AR), Casey Maxwell (TX), Ryan Dilger (IL), Glenn Duff (NM), Steve Zinn (CT) and Meghan Wulster-Radcliffe (IL) from ASAS and Michael Steele (AB), Eveline Ibeagha-Awemu (QC), Filippo Miglior (ON) from CSAS for their time and energy in assembling this outstanding scientific program. We also thank the ASAS staff and many other volunteers who contributed to this huge undertaking. Finally, thank you, the attendees, for participating in the 2018 ASAS and CSAS Annual Meeting in Vancouver, British Columbia. We hope you appreciate the scientific program and enjoy Vancouver!

Dr. Steven A. Zinn, ASAS President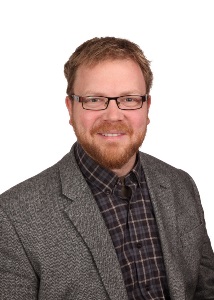 It gives me great pleasure to welcome you to Vancouver Canada this year for the ASAS-CSAS Annual Meeting & Trade Show. With more than 1,200 abstracts from around the world, this is an unparalleled event that brings together the brightest minds in animal science and agriculture. This meeting provides an opportunity to see old friends and colleagues, meet new ones, learn about CSAS's recent activities and advances in animal science, and participate in discussions with experts from around the globe. We are honoured to count you among the conference participants.

I look forward to joining you in attending the many exciting presentations on the agenda this year, including student competitions, scientific discussions, CSAS symposia, and our CSAS awards night where we recognize and celebrate outstanding members of our society.

Another year has passed by with lightning speed; I invite all CSAS members to join us for our 2018 Annual General Meeting and Lunch, July 10 from 12:15 to 1:45 PM at the Vancouver Convention Centre. During our AGM, I will present the most recent updates related to the work of your executive team, inform you of a number of achievements, and host a discussion on the challenges confronting our society.

Please enjoy the conference and take advantage of the many opportunities to learn, share, and network in Vancouver.

Respectfully yours,
Dr. Michael Steele, CSAS President
2018 ASAS-CSAS Meeting Sponsors
Diamond Level Sponsors
Platinum Level Sponsors
Gold Level Sponsors
Silver Level Sponsors
Bronze Level Sponsors
Donor Level Sponsors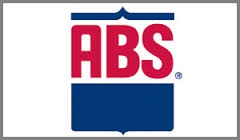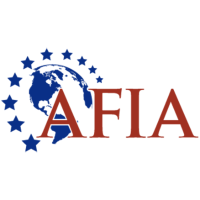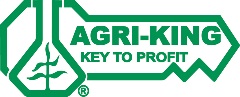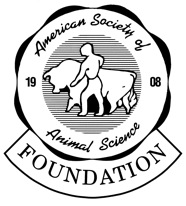 Center for Regulatory Services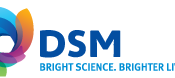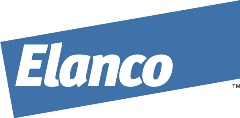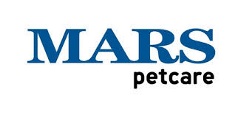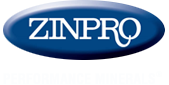 ASAS Award Celebration Sponsors
Colorado State University
Kansas State University
North Dakota State University
Purdue University
Texas A&M University
University of Alberta
University of California-Davis
University of Connecticut
University of Guelph
University of Illinois at Urbana-Champaign
University of Kentucky
University of Liverpool
University of Minnesota
University of Missouri
University of Wisconsin
West Virginia University