Dear Members and Partners,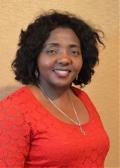 As the year 2018 closes its doors, I wish to thank you all for an incredible year together. Our work together as members and partners was very rewarding to us all. First of all, the year 2018 saw an increase in our numerical strength for the first time in four years and our 2018 annual meeting with the American Society of Animal Science (ASAS) in Vancouver recorded increased Canadian attendance and participation. In particular, our student members' participation was at a record high.
We thank our partners (Canadian Science Publishing, Jefo Canada, etc. [see list below]) for their support and I hope that together, we will continue to grow our society for the benefit of us all. For our 2019 Joint Annual Meeting with ASAS in Austin, Texas, we are counting on your continued support to facilitate more student participation through graduate student travel fellowships and support of CSAS awards (for students and professional members).
Remember the following:
Dr. Eveline Ibeagha-Awemu
CSAS President