Dear Researchers, Colleagues, and Stakeholders in Agriculture and Animal Production,
Following the success of The Fifth International Conference on Sustainable Animal Agricultural for Developing Countries (SAADC 2015) in October 27-30, 2015 in Pattaya, Thailand, it is our great honor and pleasure to announce that:
The Sixth SAADC Conference will be held in the beautiful shining city of Batu, East Java, Indonesia, on October 16 – 19, 2017 with the theme of:
"Wisdom of Using Local Resources for Development of Sustainable Animal Production in Developing Countries".
Besides providing a platform for researchers and industry stakeholders to share science and experiences for the development of sustainable animal agriculture in the developing countries, a major focus of the SAADC is to provide assistance from a group of senior experienced researchers to young scientists to prepare high quality scientific papers to be presented and discussed in the SAADC conference program and published in reputed international scientific journals.
Animal Production Science (APS) Journal an internationally indexed journal including by Scopus has agreed to publish SAADC2017 selected papers in its Special Issues. Any SAADC2017 contributed papers will need to meet APS standards for publication (including newness, relevance, soundness etc.).
For those, we, the Organizing Committee of the conference cordially invite all of the Researchers, Colleagues, and Stakeholders in Agriculture and Animal Production to submit article and attend the conference.
For more detail about the conference, please visit our website : http://saadc2017.ub.ac.id/ for more detail information and help us in widely distributing this invitation to your colleagues and students to attend the conference.
We look forward to your active support and participation for the success of the conference and see you in the Shining City of Batu, East Java, Indonesia.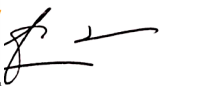 Prof. Dr. Ir. Ifar Subagiyo, M.Agr.St.
Chairman of SAADC2017