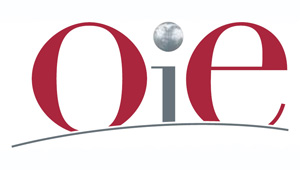 This September, in Paris, France, researchers focused on food safety and production will attend the first-ever "Alternatives to Antibiotics" symposium. This symposium has been organized by the World Organisation for Animal Health (OIE).
Antibiotic use in animal production has long been an important issue for OIE. In a January, 2012 news conference, OIE director Bernard Vallat told reporters, "The use of antibiotics is today essential to ensure sufficient animal production to feed the planet. Without antibiotics there would be supply problems of animal protein for the human population."     
Though OIE supports antibiotic use in animal production, the organisation believes more research is needed.
According to the OIE symposium announcement, the "objectives of this symposium
are to highlight promising research results and novel technologies that provide
alternatives to antibiotics, assess challenges associated with their commercialization
and use, and provide actionable strategies to support their development."
OIE invites ASAS members to attend the symposium and submit abstracts. Go to: http://www.alternativestoantibiotics.org/ to learn more