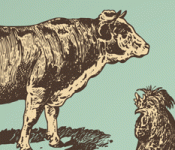 By Madeline McCurry-Schmidt / ASAS Communications
Judging by the temperature here in Illinois, summer is on its way. It's the season for sun tans, ice tea, and writing…?
With the lull in teaching and course work, summer can be a good time to finish or revise your manuscripts. In an article for Inside Higher Ed titled "No More Post-Summer Regrets," researcher Kerry Ann Rockquemore offers some tips for staying productive over the summer.