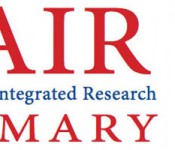 Sept. 17, 2012 – In preparation for Innovate 2012, the American Society of Animal Science (ASAS) has released their summary of the 2012 Farm Animal Integrated Research (FAIR) symposia and report. FAIR 2012 was held in March of 2012, by the Federation of Animal Science Societies to establish priorities for animal agricultural research, education and extension activities. FAIR participants reviewed past successes, examined current practices in livestock production and focused on setting priorities for 
the future. The Innovate 2012 conference focuses on funding research priorities and is a natural extension of FAIR 2012.
Participants at FAIR 2012 identified food security, animal health, animal well-being and environmental stewardship as priorities for future research.
According to the ASAS summary of FAIR 2012, "New knowledge of genomics, physiological processes, nutrient utilization, and animal well-being will lead to new management practices that are economically, environmentally, and socially sustainable."
The ASAS summary of FAIR 2012 can be found at: http://asas.org/public-policy/asas-summary-of-fair-2012. For hard copies of the summary, please contact Madeline McCurry-Schmidt at MadelineMS@asas.org. The full FAIR report will be published soon on the FASS website: fass.org.
The release of the ASAS FAIR summary comes as ASAS prepares their Grand Challenges Documents. ASAS Grand Challenges are animal science specific research priorities and listings of critical knowledge gaps in the animal sciences. The Grand Challenges are meant to guide future interdisciplinary research in animal science. Because ASAS used the information garnered from FAIR 2012 to write the ASAS Grand Challenge Documents, ASAS opted to make the FAIR summary available in advance of release of the ASAS Grand Challenges. The ASAS will launch the ASAS Grand Challenge Documents October 3-5, 2012 at Innovate 2012.