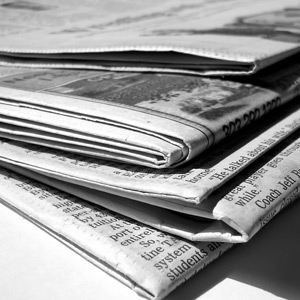 By Madeline McCurry-Schmidt / ASAS Communications
Animal scientists can serve as great resources for reporters covering hot topic issues like animal welfare and health. If you are contacted by the news media to comment on an animal science issue, there are a few simple questions you will want to ask the reporter:
Ask: Can you repeat your name and the name of this publication (or radio show, etc.)?
Any good reporter should give you this information before beginning an interview, but rapid deadlines can make even the best reporters forgetful. It is always good to know exactly where your comments will be published. Even if the reporter is familiar, ask about the publication anyway. Many media outlets have a print edition and a blog. You may want to tailor your response to different audiences (e.g. students or industry).
Ask: What is your deadline?
You may need to call reporter back when you have more time. Ask about the deadline so that you can comment in time for publication. After the interview, you may also want to email the reporter photographs or a paper. If you know the deadline, you can send those resources in time.
Ask: What is this article about?
A reporter should explain this straight away, but it is good to get the specifics. For example, if the reporter says the article is about GM corn, you will want to ask if it is prompted by a recent study or legislation.
Ask: How will my interview be used?
This is similar to the previous question, and it will help you better understand the article specifics. Are you just providing background information? Does the reporter intend to use your comments to show the pros and cons of an issue? If you are uncomfortable with how your comments will be presented, it is your right to end the interview.
Ask: Have you spoken with other experts?
This question will actually help the reporter more than it helps you. Scientific and production issues are complicated, so it is good for the reporter to talk to people with different backgrounds. If the reporter plans to interview you as the only expert, you may want to suggest colleagues who can go into even more detail. Also, if the reporter mentions an "expert" with a known bias, you can explain the problem and point the reporter toward a more reliable resource.
Many universities have a press office with staff trained to work with scientists and the media. You can contact this office if you need help with an interview or tips for dealing with the media in general. Many companies in the animal industry also have a communications office to help you.
The American Society of Animal Science can also help you prepare for an interview. For information, contact Madeline McCurry-Schmidt, Scientific Communications Associate, at madelinems@asas.org.