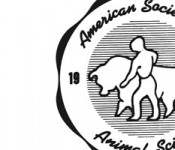 ASAS is excited to announce the launch of the NEW ASAS Career Center. This new site offers benefits to both employers and job seekers alike.
For employers: ASAS Career Center is the premier electronic recruitment resource for the industry. Here, employers and recruiters can access the most qualified talent pool with relevant work experience to fill staffing needs. This site offers several new features beyond the standard job posting. Features specific to employers on our new site include:
Post Open Positions
Employer Resource Center– Get help with government compliance, job posting tips and more.
Resume Search– Search for qualified candidates based on job specific qualifications.
Resume Agent– Use the resume searches to create an online agent to email you qualified candidate information daily.
For the first 60 days, until Dec. 31, 2012, all job postings and their publication in JAS will be free. When posting a position, please enter the following coupon code at checkout to receive your complimentary posting(s): ASAS12INTRO
For job seekers: This new site now offers you the opportunity to get your information out to potential employers and search job postings all in one location with a single login. After registering you can use our site to:
Post your Resume
Search current Job Postings– Use the search engine to locate positions based on keywords, qualifications, education & experience requirements, location and salary.
Save Job Searches– Quickly access postings based on your needs by saving searches.
Receive Alerts– Receive notices direct to your inbox when new jobs are posted that match your search requirements.
To access the ASAS Career Center point your browser to: http://careers.asas.org
ASAS is very excited to offer this new service to all members whether they are seeking a new employee or employment. Please feel free to contact us with any questions you may have at asas@asas.org.