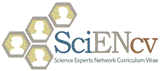 By Dr. Deb Hamernik, ASAS Public Policy Committee Chair
Are you tired of spending time updating and reformatting your curriculum vitae (CV) for various federal funding agencies? Then, Science Experts Network (SciENcv) may be of interest to you!
The mission of SciENcv is to create a researcher profile system for all individuals who apply for, receive, or are associated with research investments from federal agencies. SciENcv will:
Eliminate the need to repeatedly enter biosketch information (including publications and grants) thereby reducing the administrative burden associated with federal requirements for submitting grants and reporting on grants.
Provide access to a researcher-claimed data repository with information on expertise, employment, education, and professional accomplishments.
Allow researchers to describe their scientific contributions in their own language.
Development of the platform will be based on input from the broader research community. Guiding principles include:
Any researcher may register in the system.
Profile data will be owned by the researcher.
Researchers will control which data elements the system makes available to the public.
Researchers will be able to auto-populate their profile from existing data sources.
Researchers will be able to augment and modify information in the system.
Profile data will be available to federal agencies and if desired by the researcher. Federal agencies will be encouraged to use profile data in lieu of biosketches and to pre-populate forms (e.g., grant applications and progress reports) submitted by researchers.
SciENcv is being built by the NIH's National Center for Biotechnology Information (NCBI). A beta test version of SciENcv is available to the public at My NCBI. Users may create an account at My NCBI or sign in with a third-party account such as an NIH eRA Commons account, a local institutional account through InCommon, or a Google account. The SciENcv profile may also include an ORCID® ID, when registered with ORCID. Additional information on how to set up and use the SciENcv tool is available at: http://www.ncbi.nlm.nih.gov/books/NBK154494/.
The current version of SciENcv will allow researchers to create a properly formatted NIH biosketch PDF. Researchers can manage a list of their citations (journal articles, books/chapters, patents, presentations and meetings) by directly importing this information from PubMed or by using templates from My Bibliography through My NCBI. NIH grant activity can be imported from the NIH eRA database or entered manually.
In the near future, it will be possible to pull data from the NSF database and prepare an NSF-formatted biosketch. Plans are also underway to expand this system to other federal agencies.
SciENcv is a cooperative project requested by a coalition of academic research institutions and federal agencies that participate in the Federal Demonstration Partnership. An interagency workgroup with representatives from DoD, DoE, EPA, NIH, NSF, the Smithsonian, and USDA developed the concept. SciENcv is closely connected to the STAR METRICS program.