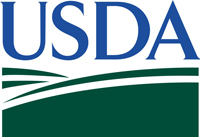 Dr. Deb Hamernik, ASAS Public Policy Committee Chair
Agricultural coexistence refers to the concurrent cultivation of crops produced through a variety of production systems, including conventional, organic, identity preserved, and genetically engineered plants. Issues affecting agricultural coexistence include seed purity, gene flow, post-harvest mixing, identity testing, and market requirements.
In November, 2012, the Advisory Committee on Biotechnology and 21st Century Agriculture (AC21) at U.S. Department of Agriculture (USDA) released a report entitled, "Enhancing Coexistence: A Report of the AC21 to the Secretary of Agriculture." This report included 5 major recommendations for agricultural coexistence: 1) potential compensation mechanisms, 2) stewardship, 3) education and outreach, 4) research, and 5) seed quality.
USDA now seeks public comments on implementation of the recommendation related to education and outreach. If USDA is to foster communication and collaboration to strengthen agricultural coexistence, the USDA must have a better understanding of the needs and challenges faced by stakeholders related to communicating and collaborating about coexistence.
Public comments must be received by the USDA by January 3, 2014 and may be submitted online or by postal mail to: Docket No. APHIS-2013-0047, Regulatory Analysis and Development, PPD, APHIS, Station 3A-03.8, 4700 River Road Unit 118, Riverdale, MD 20737-1238.
When submitting public comments, please refer to one or more of the following topic numbers and indicate where any tools or information related to your comments can be identified:
1)     As USDA seeks improved communication and collaboration among agricultural stakeholders, USDA is interested in identifying information needs and exploring successful communication methods.
2)     As part of USDA's outreach and education efforts, USDA is interested in identifying education needs and exploring the creation of "outreach toolkits" that will encourage communication, planning and crop-specific practices to facilitate successful coexistence.
3)     Farmers and others in the food and feed production chain have an important role in collaborating to make coexistence work, particularly with reference to stewardship, contracting, and attention to gene flow. As USDA seeks to improve collaboration among those involved in diverse agricultural systems, USDA is interested in hearing what practices and activities that support collaboration are available or in use and how USDA can help make collaboration and coexistence work for everyone involved.
4)     USDA welcomes any recommendations regarding collaborative meeting formats that would best ensure coexistence issues will be frankly and fully explored at the public forum that USDA intends to hold following the close of the public comment period.
More information is available in the Federal Register/Vol. 78, No. 213/Monday, November 4, 2013/Notices.