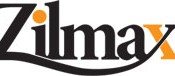 At the Academy of Veterinary Consultants (AVC) conference this week in Denver, representatives from Merck Animal Health updated veterinarians and answered questions about their beta agonist product ZIlmax. The company suspended sales of the product in the United States and Canada in August, after concerns emerged over mobility problems in cattle arriving at packing plants.
Merck technical services specialist John Hutcheson, PhD, told AVC attendees the company is moving forward with its "five-steps to responsible beef" plan, which it announced when it suspended sales of Zilmax. Early on, the company formed an advisory board consisting of 19 members including scientists, veterinarians, nutritionists, large and small cattle feeders, packers and other industry representatives. The company agreed to follow the guidance of the advisory board in executing its five-point plan. They held a two-day face-to-face meeting in September and have had regular conference calls since for ongoing input.
Based on that input, the company has developed a Zilmax Certification Plan, outlining a new process for qualifying feedyards to feed the product. Training for certification will require participation of a feedyard's consulting veterinarian and nutritionist along with the operation's management. Once the product returns to the market, Merck will control who can purchase the product and limit its use to certified feedyards. The independent advisory board developed the certification plan, which has been finalized.
The board also developed a plan for ongoing scientific field studies to evaluate Zilmax and non-Zilmax cattle for mobility at multiple packing plants in multiple regions, seasons, management settings and environments, using third-party evaluators for scoring. Some studies have been completed and several more are underway. Studies will focus on the final 30 days of feeding up to slaughter, including metabolic and endocrine measurements, intensive blood sampling, organ pathology, body temperatures, mobility evaluations at feedyards and packing plants, hoof evaluations, animal-welfare assessments, thermal imaging, muscle biopsies, feed and water intake, beta agonist receptor typing on different tissues and a stress challenge to simulate shipping.
Merck plans to share all findings with a commitment to transparency.
Back in August and September, when feedyards continued to feed Zilmax, Merck worked with third-party auditors to evaluate mobility of cattle in anti-mortem pens at packing plants. They evaluated 31,000 head of cattle from 450 lots at seven packing plants. The cattle comprised a non-controlled sample of the overall population of finished cattle, including some that were fed Zilmax, some that were fed competing beta agonist Optaflexx and some that received no beta agonist. Auditors used a lameness-scoring system, with "1" representing normal and "4" representing severely lame, with "2" and "3" representing mild to moderate lameness respectively. In this study, they found 92.2 percent of cattle had normal mobility, 7.1 percent had mild lameness, meaning a slight hesitance to walk, 0.57 scored "3' for moderate lameness and 0.08 rated as severely lame or reluctant to move.
Moving forward, the company intends to initiate large-scale mobility studies to directly compare cattle fed Zilmax with control cattle, which Hutcheson says will occur as soon as packing plants agree to slaughter study cattle.
Visit http://www.cattlenetwork.com/cattle-news/latest/Merck-updates-veterinarians-on-Zilmax-234699261.html for the original article.