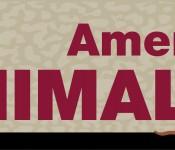 ASAS would like to take this time to thank and recognize our Corporate Sustaining Members.
Ajinomoto Heartland Inc.
Akey
APC, Inc
Archer Daniels Midland Co
Darling International, Inc
Diamond V
DuPont, Pioneer
Elanco Animal Health
Global Pig Farms Inc
International Ingredient Corporation
International Nutrtion
Kent Nutrition Group
Lallemand Animal Nutrition
Micronutrients
MIN-AD, Inc.
Novus International Inc
Nutraferma Inc.
PCS Sales (USA) Inc.
PIC North America
Qualitech, Inc
Ralco Nutrition, Inc.
Varied Industries Corporation
Zinpro Corporation
Zoetis
For more information on Corporate Sustaining Membership please visit the ASAS website.