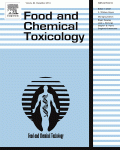 by Alison Van Eenennaam, ASAS Public Policy Committee
A highly controversial study[1] released in September 2012 which claimed that feeding glyphosate-tolerant genetically modified (GM) corn and a related herbicide formulation over a two year period caused organ damage, tumors, and early death among Sprague-Dawley rats, has been retracted more than a year after publication.  Food and Chemical Toxicology editors wrote in a November 2013 letter "this retraction comes after a thorough and timeconsuming analysis of the published article and the data it reports, along with an investigation into the peer-review behind the article' (Elsevier, 2013)[2]. It appears that the authors were given an opportunity to withdraw the paper but they refused to do so. If the paper is now downloaded from the journal website, every page is stamped 'RETRACTED', in bold and red capitals.  So what took the Journal so long to retract the paper, and is the old adage "better late than never" appropriate in this case?
From the outset the release of this study was contentious and highly politicized. At an interesting website called Embargo Watch[3], Ivan Oransky authors a blog where he "keeps an eye on how scientific information embargoes affect news coverage". Embargos are often used by journals to release articles to journalists before it's officially published. Reporters agree not to publish anything based on those studies until the official release date, and in return they get more time to read the studies and obtain comments from independent scientists. According to this site, in 2012 the Séralini research group allowed only a selected group of reporters to have access to the paper during the embargo period, provided they signed non-disclosure agreements. And in an unusual break with scientific tradition, the non-disclosure agreement prevented journalists from consulting with other third-party independent scientists about the research before the publication release date. Based on media reports released at the time, Oransky argues that this was done in a move to prevent scrutiny and turn the press into "stenographers" rather than reporters3.
I would argue that the delay in retracting this highly-publicized study had enormous detrimental impact. According to ScienceDirect.com it has already been cited 141 times!, and it has had very real public policy implications – an undeserved outcome for a single flawed study based on 200 rats. Arjo et al.[4] wrote, "Immediately after publication the news had been blogged and tweeted more than 1.5 million times. Lurid photos of tumor-ridden rats appeared on websites and in newspapers around the world, while larger-than-life images of the rats were broadcast across the USA on the popular television show Dr. Oz.  Activists destroyed a GM soybean consignment at the port of Lorient, France, in order to denounce the presence in the food chain of a product they considered to be toxic. The Russian Federation and Kazakhstan banned imports of the maize variety used in the study, Peru imposed a 10-year moratorium on GM crops and Kenya banned all imports of GM food."
Pretty big impact from a belatedly retracted paper, and nowhere in the frenzy initiated by this paper was there any discussion of the literally HUNDREDS of carefully conducted, independent peer-reviewed papers (see CAST website for a list of > 400)[5] that show the exact opposite of the Séralini study. There is good concordance among these studies that feed from GM crops did not significantly influence feed digestibility, animal health, composition of animal products, or result in biologically relevant effects on animal performance or unintended effects when compared to animals fed isogenic non-GM varieties
The long overdue retraction is unlikely to surprise anyone who has actually read the paper, and really begs the question of how it ever got through peer-review in the first place. The study has been thoroughly debunked by independent scientists3,[6] and regulatory agencies throughout the world[7],[8],[9]. Flaws included the fact that the authors failed to consider that 2-year old Sprague-Dawley rats are highly susceptible to spontaneously developing tumors, nor did they perform appropriate statistical analysis of mortality rates, or did they address why their results differed so dramatically to results from long-term and multigenerational GM feeding studies that have been conducted by multiple independent scientists[10],[11].
The publication of the now retracted paper was a boon to anti-biotech activists the world over who used this single dubious study to prove the 'hazards' of GM crops, while conveniently ignoring the scientific consensus on the safety of GM crops based on hundreds of animal feeding studies. The retraction is unlikely to dissuade these activists, and it is likely that Dr. Sèralini will now be portrayed as a martyr victimized by the untoward power of big agribusiness. Ultimately it was bad science that caused the retraction – not a conspiracy. In the retraction letter it was stated "A more in-depth look at the raw data revealed that no definitive conclusions can be reached with this small sample size regarding the role of either NK603 or glyphosate in regards to overall mortality or tumor incidence. Given the known high incidence of tumors in the Sprague-Dawley rat, normal variability cannot be excluded as the cause of the higher mortality and incidence observed in the treated groups"2.
On this occasion the worldwide scientific community rose to the occasion and protested the publication of poor science. Experimental design flaws in animal feeding studies evaluating GM feed are exacerbating the continued controversy associated with the safety of GM food and feed that currently divides not only the general public but frequently also the scientific community. As Animal Scientists we have an obligation to ensure that feeding studies using GM crops are carried out according to standard protocols[12],[13],[14]  so as to ensure sufficient sample size and standardized conditions so as to generate data that can be appropriately analyzed and unambiguously interpreted in the absence of confounding factors.