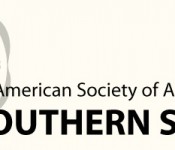 Academic Quadrathlon (AQ) Winners
We would like to congratulate the Texas A&M University team for winning the Southern Section Academic Quadrathlon.  They will represent the Southern Section at the National AQ competition in Kansas City in July!
Graduate Student Competition Results
1st Place
L.K. Mabry, North Carolina State University  — Abstract 52, Site of prostaglandin injection does not alter effectiveness of estrous synchronization protocols.
2nd Place
W.B. Smith, University of Arkansas — Abstract 37, Production, digestion and ruminal fermentation by beef cattle limit-fed co-product feedstuffs.
3rd Place
H.N. Graham, Texas A&M University-Commerce — Abstract 55, Effect of Hydration Hay™ on blood metabolites, packed cell volume, and vital signs of horses transported long distances during summer conditions.
The Graduate Student Competition was chaired by Dr. Matt Hersom, University of Florida.
Undergraduate Student Competition Results
1st Place
K.M. Doran, Berry College — Abstract 113, Relationship between circulating concentrations of bovine pregnancy associated glycoproteins (bPAGS) and embryonic growth during early gestation.
2nd Place
T.N. Drane, University of Arkansas — Abstract 114, Magnesium bioavailability from dolomitic limestone using ram lambs.
3rd Place
K.S. Carlson, Sam Houston State University — Abstract 115, Influence of ambient temperature on exercise performance in young horses.
The Undergraduate Student Competition was chaired by Dr. James R. Strickland,
USDA – ARS, Forage Animal Prod Res Unit