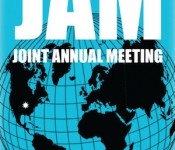 On Wednesday, February 19, there was a brief glitch in the registration system for JAM 2014. Due to any confusion or inconvenience this may have caused, we have extended the early registration for professional members of ADSA/ASAS/CSAS.
Early registration will be available online until 11:59 pm EST on Thursday, February 20, 2014.
The 2014 ADSA-ASAS-CSAS JAM will be held July 20—24 (Sunday through Thursday). The opening session will be Sunday evening, July 20; scientific sessions will begin Monday morning, July 21, and run through noon on Thursday, July 24.
We hope to see you in Kansas City!