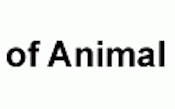 Gregory S. Lewis
Editor-in-Chief
Journal of Animal Science
After a 20-year developmental and transitional period, the Journal of Animal Science (JAS) will soon be published only in electronic format.  The ASAS Board of Directors voted at the 2014 Midyear Board meeting in Dallas, Texas, to implement this innovation in January 2015.
The ASAS Board made this decision primarily because approximately 98% (4,736 of 4,835) of the individual ASAS members and approximately 72% (951 of 1,319) of the institutional subscribers, such as libraries, have chosen to forgo receiving the paper version of JAS.  In addition, this will allow ASAS to decrease the time to publication; eliminate the overhead associated with printing and shipping JAS; and create more opportunities for authors to incorporate innovative content, such as video clips of animal behaviors, into their journal articles.  This will also be the first step toward integrating JAS into a digital library.
The ASAS will release updated mobile applications to enhance the portability and usefulness of JAS, maintain a unique and user friendly JAS, and introduce access to JAS through a digital library.  Because ASAS understands that some of our members prefer the print version of JAS, we will develop a print-on-demand option.  Members will still be able to download and print the latest JAS articles.
Electronic publishing has expanded at a phenomenal rate since 1994, when ASAS formally began the process of transitioning JAS from paper to electronic.  The 2014 decision of the ASAS Board of Directors will enable us to fully integrate JAS into current and future electronic options for delivering scientific content and other services to ASAS members.