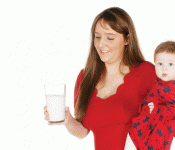 D. I. Givens, K. M. Livingstone, J. E. Pickering, Á. A. Fekete, A. Dougkas, and P. C. Elwood
Implications
Overall, milk consumption provides health benefits to all age groups.

Effects of cheese, butter, and fat-reduced and saturated fat-reduced milk and dairy products are less clear and require more research.

Public health nutrition policy related to milk consumption should be based on the evidence presented and not solely on the believed negative effects of dietary fat.

Milk is not a white elixir since no study has reported eternal youth from drinking it, but there is certainly no evidence that milk is a white poison!
Animal Frontiers April 2014 4:8-15; doi:10.2527/af.2014-0009
Full Article: http://www.animalfrontiers.org/content/4/2/8.full