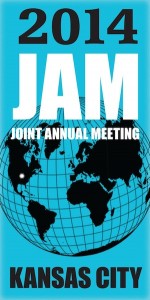 USAID has worked with ASAS to offer the following workshop/symposium on Thursday July 24, 2014 at the Joint Annual Meeting (JAM):
Crafting USAID's livestock research agenda – animal science priorities under Feed the Future, July 24, 2014
 Reducing global poverty and hunger and improving nutrition are core objectives of Feed the Future, the U.S. Government's global hunger and food security initiative.  Harnessing agricultural science and technology is critical to meeting the challenge of increasing production of more nutritious food with fewer natural resources, while adapting to climate change.  The Feed the Future Research Strategy supports targeted research on sustainable intensification of plant and animal production systems and on increasing the availability of and access to nutritious foods.  Livestock – including goats, sheep, cattle, pigs, poultry and fish – are central to this effort and contribute to smallholder incomes and household nutrition.  This symposium will explore animal science research priorities to strengthen livestock value chains in developing countries and will inform future USAID livestock research investments. 
The symposium will consist of six 15 minute presentations, followed by 60 minutes of panel discussion and Q&A with the audience.
Presentations are as follows:
Feed the Future Research Strategy and USAID's global livestock investments
Saharah Moon Chapotin, Research Division Chief, and Joyce Turk, Senior Livestock Advisor, U.S. Agency for International Development
Nutritional Value of Animal Source Foods
Lora Iannotti, Assistant Professor, Institute for Public Health, Washington University
present only in animal-source foods. Iron is more easily absorbed by humans from meat than from vegetables, zinc has a role in the metabolism of RNA and DNA, riboflavin plays a key role in energy metabolism, calcium is an essential nutrient for cell physiology and bone mineralization and iron is necessary for hemoglobin and myoglobin production.
Research Needs for Inclusive Livestock Markets in Developing Countries
Jim Yazman, Livestock Sciences Specialist, U.S. Agency for International Development
The indispensable role of mixed small holder systems in global food and nutritional security
Jimmy Smith, Director General, International Livestock Research Institute
Africa Livestock Futures and One Health 
Dennis Carroll, Special Representative for Global Health Security, U.S. Agency for International Development
The Role of New Technologies in Increasing Livestock Production
Donald Nkrumah, Senior Program Officer, Bill and Melinda Gates Foundation