Written by Jacquelyn Prestegaard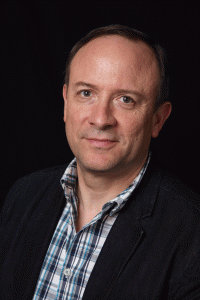 Dr. Jean-François Hocquette is one of the many ASAS members who provide international insight to our organization. His progressive work in muscle biology has earned him the 2014 ASAS Animal Growth and Development Award.
The honor is given to an ASAS member who stimulates research excellence in animal growth and development. Hocquette will be recognized at the ASAS-ADSA-CSAS Joint Annual Meeting in Kansas City on July 21st.
Hocquette is the Senior Scientist at the French National Institute for Agricultural Research (INRA.) He graduated from the National Institute of Agronomy, Paris-Grignon as an Engineer in Agronomy.
"My interest in animal growth began while working my first supervisor, Dr. Michel Vermorel," said Hocquette. "Particularly when I was studying [various characteristics of energy] in beef cattle."
He received an M.S. in Animal Nutrition, and a second M.S. and a Ph.D. in Endocrinology from the University of Paris-Sud. He has been a scientist at INRA since 1991 and Head of the Muscle Growth and Metabolism Group of their Herbivore Research Unit (URH) since 1999.
Hocquette uses biochemistry and transcriptomics to seek muscle biomarkers related to beef quality. These markers mainly relate to tenderness, flavor and marbling. His research program on the biochemistry and functional genomics of muscle metabolism is internationally recognized.
One of his most recent research projects involved using a high-throughput phenotyping project for farm animals. The definitions of complex animal traits need to be universal, explained Hocquette.
"It is critical to provide phenotypic information that is accurate, reliable, and comparable across countries or laboratories," Hocquette indicated. "This will help us gain a better understanding of the relationship between genes and phenotypes."
His outstanding research successes continue take him all around the globe. Hocquette said he greatly enjoys traveling, discovering new cultures and meeting new colleagues in animal science.
"I enjoy sharing knowledge and innovative ideas with fellow scientists from all over the world," said Hocquette. "We work collectively to ultimately solve major societal challenges, such as reducing world hunger."
He said this could be done by increasing world protein sources, reducing potential environmental degradation by livestock, and maintaining animal welfare on modern farms.
Hocquette is the author of 168 research papers and innovator of two patents. He has secured over $5 million in grants and mentored 9 scientists and 18 graduate students (7 Ph.D. and 11 M.S.) He is an editor of two European Federation of Animal Science (EAAP) books, and an associate editor of BMC Genomics and the Journal of Integrative Agriculture. Currently, Hocquette is involved with the commissioned activities of EAAP, the French and Chinese Academy, and various interest groups. He has organized many scientific and outreach activities, and delivered over fifty invited lectures.
The ASAS Animal Growth and Development Award is presented to animal scientists who have made excellent contributions to research in the field of animal growth and development. The American Society of Animal Science is a professional organization that serves more than 5,000 animal scientists and producers around the world.
Media Contact:
Jacquelyn Prestegaard
ASAS Communications
jacquelynp@asas.org