Written by: Laci Jones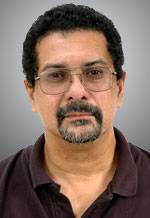 Many researchers are known for their dedication to education. However, Dr. David Ledoux, professor at the University of Missouri, is a leader for his contributions to international education.
Ledoux has presented his research findings in over 20 countries worldwide. He has hosted seven international faculty and 18 international interns in his laboratory. He is also a visiting lecturer at the University of San Paulo, Brazil.
In honor of his contributions, Ledoux received the Bouffault International Animal Agriculture Award on July 21.
Throughout the course of his career, Ledoux has researched the effects of mycotoxin contamination of poultry feed ingredients. He also investigates methods for increasing mineral utilization by poultry. He has authored or co-authored 98 peer-reviewed journal manuscripts.
Ledoux has served as an associate editor for the Poultry Science Journal. He has also served as the Poultry Science Association's representative on the board of the Council for Agricultural Science and Technology.
Ledoux received his B.S. and M.S. degrees from the University of Missouri. He received his Ph.D. from the University of Florida.
Ledoux's previous honors include the AFIA Poultry Nutrition Research Award and the University of Missouri Faculty Diversity Enhancement Award. He was one of the first recipients of the University of Missouri's International Scholar Award.
The Bouffault International Animal Agriculture Award is given to animal scientists or producers who have made contributions to animal agriculture programs in developing countries. The award is named for animal scientist Jean Claude Bouffault, and is sponsored by the Center for Regulatory Services, Inc. The American Society of Animal Science is a professional organization that serves more that 5,000 animal scientists and producers around the world.
Media Contact:
Laci Jones
ASAS Communications
lacij@asas.org / 580-222-9843