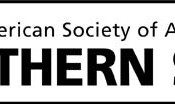 The Annual Meeting of the Southern Section, American Society of Animal Science will be held in Atlanta, Georgia on January 31 – February 3, 2015, in conjunction with the 112th Annual Meeting of the Southern Association of Agricultural Scientists.
Members are encouraged to submit abstracts of papers for oral presentation. The deadline to submit an abstract for this meeting is October 1, 2014 at 11:59 pm CDT.
Abstracts not meeting this deadline will be rejected. All abstracts must be submitted electronically. Other criteria for acceptance or rejection will include those outlined in the "Instructions for Abstract Submission," which may be found on the SSASAS meeting website. Presenters will be expected to submit PowerPoint shows for their oral presentations to the respective committee chair in advance of the meeting (more details will be provided by the respective chair). Committee chairs will provide a computer with all shows pre-loaded and a video projector for their session. Any other video presentation equipment must be provided by the presenter.
Abstracts can be submitted for oral presentations, the Graduate Student Competition, the Undergraduate Research Abstract Competition and Teaching & Undergraduate Education sessions. Learn more about types of abstracts in the Instructions for Abstract Submission on the SSASAS website.
Visit the 2015 Southern Section, ASAS Annual Meeting website often for updates:
https://www.asas.org/membership-services/asas-sections/southern-section/meetings
If you have any questions, please contact the ASAS Business Office at asas@asas.org.
We look forward to seeing you in Atlanta!