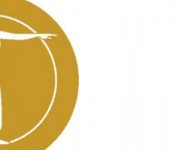 Written by Lowell Randel, FASS Science Policy Director
On September 9th, the National Academy of Science (NAS) released a study entitled "Spurring Innovation in Food and Agriculture: A Review of the USDA Agriculture and Food Research Initiative Program." The study was commissioned by the National Institute of Food and Agriculture (NIFA) and is designed to perform an independent assessment of the Agriculture and Food Research Initiative (AFRI) program, including the quality and value of research funded by the program and the prospects for its success in meeting established goals and outcomes. To conduct the study, NAS appointed a 16-person committee chaired by Vic Lechtenberg of Purdue University.
The committee reached the following conclusions and made corresponding recommendations:
CONCLUSION 1: AFRI plays a critical and unique role in the nation's overall R&D portfolio because its mandated scope, mission, and responsibilities are focused on the most important national and international challenges facing food and agriculture. But it has not been adequately given the resources needed to meet contemporary and likely future challenges.
RECOMMENDATION 1: The United States should strengthen its public investment in competitive agricultural R&D to ensure that it continues its role of a global leader in the innovations and technologies that are needed to promote health and well-being and to feed growing worldwide populations sustainably.
CONCLUSION 2: AFRI is unnecessarily complex, difficult to depict clearly, and characterized by overlapping components that do not clearly align with priorities identified in authorizing legislation.
RECOMMENDATION 2: NIFA should simplify the AFRI program structure by realigning it to more clearly address its specific mission and mandates as defined in authorizing legislation.
CONCLUSION 3: AFRI does not have clearly articulated plans to guide its priority-setting, management processes, and interagency collaboration.
RECOMMENDATION 3: AFRI should develop a strategic plan that identifies priorities for its overall program goals for meeting them and a framework for assessing the program's progress.
CONCLUSION 4: AFRI's complex and diffuse management structure has made it difficult to efficiently and effectively manage the program.
RECOMMENDATION 4: To enhance program accountability and management, AFRI should have a dedicated leader who manages the program on a daily basis.
In addition to the primary conclusions and recommendations listed above, the report includes additional secondary conclusions and recommendations that go into greater detail about AFRI program administration. A full copy of the report can be found by clicking here.