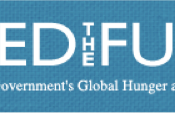 By Larry Reynolds, ASAS Communications
In her Keynote Address that opened Innovate 2014, Dr. Barbara P. Glenn, CEO of the National Association of State Departments of Agriculture and long-time advocate for animal agriculture, discussed "The global food security challenge: constraints, consequences and opportunities ahead."
According to the World Health Organization (WHO), food security exists "… when all people at all times have access to sufficient, safe, nutritious food to maintain a healthy and active life." Similarly, a report from the USDA's Economic Research Service (Coleman-Jensen et al., 2011) defined food security as "access at all times to enough food for an active, healthy life for all household members."
Glenn pointed out that food security is a very complex issue that is influenced by often divergent perspectives including those of policymakers, the public at large, and developed versus developing countries.
Despite the complexities, global demand for meat, milk, eggs and other animal products, including fish and other seafoods, is almost certain to continue to increase dramatically. Two primary 'drivers' of the increased demand for animal products are the rapidly increasing world population, which is projected by the United Nations to reach more than 9.5 billion by 2050, and increasing affluence, especially in the developing world where most of the population increase will occur. According to the WHO, "Livestock products not only provide high-value protein but are also important sources of a wide range of essential micronutrients, in particular minerals such as iron and zinc, and vitamins such as vitamin A."
Food security is not just an issue for the developing world. Globally, food insecurity affects nearly a billion including 20 million children under age 5 who suffer from severe malnutrition, and is one of the "…major causes of death and disability worldwide" (Essential Nutrition Actions). Similarly, in the developed world food security remains problematic – in the U.S. for example, nearly 15% of households are food insecure (Coleman-Jensen et al., 2011). As the WHO points out, food insecurity affects especially children because "Undernutrition and malnutrition in childhood interfere with physical and mental development, thus compromising whole lives. Assuring adequate nutrition from an early age on is therefore a prerequisite for a society's prosperity."
Despite the challenges, some progress is being made. For example, both the UN and the WHO have identified malnutrition as a major global issue for the 21st century. In addition, the US Government has recently made a major commitment to Feed the Future, a global food security initiative being led by the US Agency for International Development (USAID).
A critical need Glenn pointed out is educating the next generation of experts to meet the continuing challenges of providing healthy animal products both at home and globally. These challenges include not only understanding the many difficult issues and perspectives but also learning to work together to ensure a secure and healthy food supply.
Media Contact:
Kim Schoonmaker
ASAS Media Communications
Scientific Contact:
Larry Reynolds