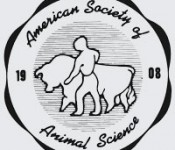 Champaign, Ill. (December 22, 2014)—The American Society of Animal Science (ASAS) has issued the following statement in response to recent video footage1 – obtained by Mercy for Animals – depicting workers mistreating dairy cattle on a Wisconsin dairy farm. The video received substantial local, national and social media coverage.
"There is no denying the footage released by Mercy for Animals was violent and inhumane. The American Society of Animal Science and associated affiliations do not condone or tolerate the acts of violence and cruelty exhibited in this video.
"Abusive methods in the video to cut the tails of cattle, as well as abusive methods to move and handle animals, are not acceptable and are not standard practice in the dairy industry.
"Responsible dairy farmers care about the animals with which they are entrusted. They raise livestock out of a labor of love and an inborn fondness for animals. In fact, unlike those filming the video, responsible dairy farmers would never stand silently by filming inhumane treatment of cattle. Responsible, caring individuals would immediately intervene to prevent cruelty rather than continuing to film this behavior.
"Many studies show that proper handling of dairy cattle during routine management practices is important to animal health and well-being. Caring for dairy cattle in a responsible, humane manner is also important to a wholesome, safe milk supply. Dairy farmers treat their animals properly because their livelihood depends upon it.
Additional comments from the agricultural media and the American Dairy Science Association can be found here.2
There are many resources related to the proper handling of livestock. The National Dairy FARM Animal Care Reference Manual provides best practices for handling and movement of dairy cattle, as well as best practices for nutrition, animal health, environment, facilities, and transportation of dairy cattle."
About American Society of Animal Science 
The American Society of Animal Science fosters the discovery, sharing and application of scientific knowledge concerning the responsible use of animals to enhance human life and well-being. Our members work in agriculture because they love animals and believe feeding our families, friends, and communities is important. For more information visit www.asas.org
1 http://www.mercyforanimals.org/investigations.aspx
2 http://www.dairyherd.com/news/jolley-five-more-minutes-mercy-animals-nathan-runkle-0