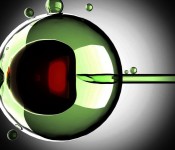 Reproductive biotechnologies are still considered critical tools for saving and maintaining endangered species. Some successes have been reported with the use and integration of artificial insemination (with fresh or frozen-thawed samples) in conservation programs. However, not a single species is currently managed through oocyte freezing or embryo-based technologies.
In the January 2015 issue of Animal Frontiers, Pierre Comizzoli with the Smithsonian Conservation Biology Institute, National Zoological Park, Washington, D.C., reviews existing reproductive biotechnologies to preserve the fertility of wild animal populations, as well as emerging technologies that are needed to solve wildlife conservation issues. In particular, he discusses:
Development and use of reproductive biotechnologies for wild species conservation.
Artificial insemination with fresh or frozen-thawed semen.
Embryo transfer in species conservation programs.
Assisted reproductive techniques in birds, amphibians, and fish.
Germplasm cryopreservation and genome resource banking efforts.
Semen freezing.
Oocyte cryopreservation.
Gonadal tissue preservation.
The need for more fertility preservation approaches.
Filling the gap between technology and animal conservation.
This article is one of 10 Feature Articles found in the January 2015 issue of Animal Frontiers. You may access the Table of Contents here. The full articles and abstracts are available in open-access format.
Further reading: