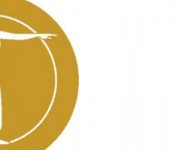 By Lowell Randel, FASS Science Policy Director
On January 7th, the National Academy of Sciences (NAS) released its report entitled "Critical Role of Animal Science Research in Food Security and Sustainability." The report documents the important contributions that animal science and animal agriculture make to society and finds that current funding levels are not sufficient to meet global demands. 
USDA Under Secretary Cathy Woteki welcomed the report by stating, "This National Academy of Sciences report highlights the importance and need to increase animal science research and our investment in meeting future animal protein needs, both domestically and globally, through sustainable agriculture." She went on to state, "The findings support and lend urgency to USDA's investments in research through the Agricultural Research Service, USDA's chief intramural scientific research agency, and the National Institute of Food and Agriculture, which advances agricultural research, education and extension to solve societal challenges."
Over the past two decades, public funding of animal science research has been stagnant. Growth in U.S. research related to animal agriculture productivity and sustainability is imperative, and the report recommends that the public investment in animal science should be increased to make up for past years of underfunding and to help meet future needs. The report also identifies key areas where enhanced public funding can help provide science-based solutions to improve animal productivity, increase food safety and food security, improve sustainability, and address public concerns about animal welfare.
Major recommendations in the report include:
To meet current and future animal protein demand, and to sustain corresponding infrastructure and capacity, public support for animal science research (especially basic research) should be restored to at least past levels of real dollars and maintained at a rate that meets or exceeds the annual rate of research inflation.
Support of technology development and adoption should continue by both public and private sectors.
Research should be conducted to understand societal concerns regarding the adoption of these technologies and the most effective methods to respectfully engage and communicate with the public.
Research should continue to develop a better understanding of nutrient metabolism and utilization in the animal and the effects of those nutrients on gene expression.
Research should continue to identify alternative feed ingredients that are inedible to humans and will notably reduce the cost of animal protein production while improving the environmental footprint.
There is a need to explore alternatives to the use of medically important subtherapeutic antibiotics while providing the same or greater benefits in improved feed efficiency, disease prevention and overall animal health.
There is a need to build capacity and direct funding toward high-priority animal welfare research areas.
Research needs to be devoted to the development of geographically appropriate climate change adaptive strategies and their effect on greenhouse gas emissions and pollutants involving biogeochemical cycling.
Socioeconomic and animal science research should be integrated so that researchers, administrators and decision makers can be guided and informed in conducting and funding effective, efficient and productive research and technology transfer.
There is a need to establish a strong focus on communications research as related to animal science research and animal agriculture, with the goals of enhancing knowledge dissemination, respectful stakeholder participation and engagement, and informed decision-making.
To sustainably meet increasing demands for animal protein in developing countries, stakeholders at the national level should be involved in establishing animal science research priorities.
Research devoted to understanding and overcoming the barriers to technology adoption in developed and developing countries needs to be conducted.
Research, education (e.g., training in biosecurity), and appropriate infrastructures should be enhanced in developing countries to alleviate the problems of animal diseases and zoonoses that result in enormous losses to animal health, animal producer livelihoods, national and regional economies, and human health.
FASS worked closely with USDA and NAS during the development of the study concept and participated in the two public sessions held by the study committee. The report acknowledges the efforts of FASS to develop the FAIR 2012 process and builds on the FAIR 2012 report. A full copy of the NAS report can be found by clicking here.
Further reading: