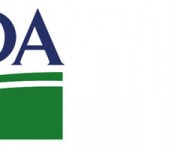 By Lowell Randel, FASS Washington D.C. representative
The United States Department of Agriculture's (USDA) National Agricultural Research, Extension, Education and Economics Advisory Board (NAREEE Board) held a public meeting on Tuesday, April 14, 2015, to hear the summary of findings and recommendations on the review of animal handling, care, and welfare at the U.S. Meat Animal Research Center (U.S. MARC).
The review was conducted by a task force appointed by USDA in response to allegations of improper animal care at U.S. MARC. The task force issued a report which is available here. The NAREEE Board also heard the stakeholder input received regarding the draft report of the task force. More information on the meeting can be found here.