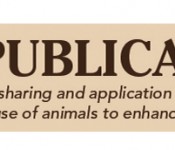 May 13, 2015 – The ASAS Publications Page has a new look and new features.
The page includes links to scientific publications, educational tools and more. 
Here is a glance at the new and existing content at the Publications Page:
Scientific Publications, including the Journal of Animal Science and Animal Frontiers.
Educational Tools, including Natural Sciences Education, the ASAS Career Learning Center, the Animal Science Image Gallery, and AnimalSmart.org/Jr. Animal Scientist.
Other Publications, including Taking Stock, as well as ASAS web programming (webinars, webcasts, podcasts) and abstracts from ASAS annual meetings.
Visit the ASAS Publications Page today!