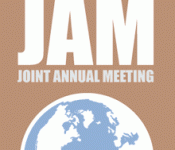 July 2nd, 2015 – The ASAS Foundation will be selling ASAS Logo Polos at JAM 2015!
They will be available at the ASAS Hospitality Suite, Suwannee 20.  We will have limited quantities and sizes available on-site.  Cost per shirt is $30 if picked up at the meeting.  
Women's polo sizes are available in blue and men's polo sizes are available in black (see photo). The logo will be placed on the top corner of the shirt.
Pre-orders are being accepted now.  If we do not have your size or you would like your shirt shipped directly to you, additional shipping and handling charges will apply.  We are only able to ship within the Continental U.S.
To pre-order, contact Melissa Burnett at melissab@asas.org