By Samantha Walker, ASAS Communications
July 14, 2015 – Tom Troxel, Professor and Associate Department Head of Animal Science at the University of Arkansas, has been named a Fellow in the Extension category of the American Society of Animal Science. He was honored last night at the society's annual meeting in Orlando, FL, July 12-16.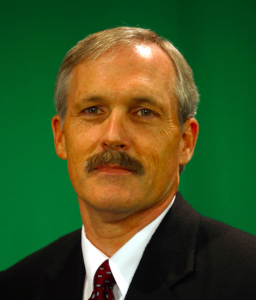 Troxel's career is highlighted by service to the animal industries. He received a B.S. from West Texas A&M University and M.S. and Ph.D. degrees from the University of Illinois. At the University of Illinois, Troxel studied physiology of reproduction with an emphasis in postpartum beef cows.
He later began his career with the Texas Agricultural Extension Service and achieved the rank of Associate Professor in 1983. In 1992, he accepted the position of Extension Beef Cattle Specialist and Animal Science Section Leader for the University of Arkansas Cooperative Extension Service.
Throughout Troxel's career, he made a number of major impacts that affected programs across the Southeast and the country. Many Beef Quality Assurance educators use studies conducted by Troxel in their BQA presentations.
Troxel was also heavily involved with the 300-Day Grazing Program. The program features demonstrations that will reduce the number of hay feeding days and the amount of feed, fertilizer and fuel requirements. The 300-Day Grazing team was headliner presenters at the 2012 National Cattlemen's College. Their presentation was received with enthusiasm by cattlemen from across the United States as being novel, relevant and practical.
The Fellow award in the extension category is granted to American Society of Animal Science members who have rendered very distinguished service to the animal industry and/or to the American Society of Animal Science, in addition to having continuous membership in the Society for a minimum of 25 years. The American Society of Animal Science is a professional organization that serves more than 5,000 animal scientists and producers around the world.
Media contact:
Kim Schoonmaker

ASAS Scientific Communications Associate

kims@asas.org