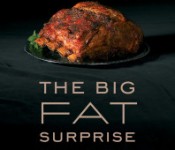 Oct. 29, 2015 – In a recent blog post, Nina Teicholz, author of the The Big Fat Surprise, urges people to sign a petition to Congress that demands "quality science determine the 2015 U.S. Dietary Guidelines."
Walt Smith, FASS Science Policy Director, also discusses the petition in his D.C. update in the Monday, October 26th issue of Taking Stock D.C.
In case you missed it, you can read the petition here.
Background information about the petition can be found here.
Related reading in Taking Stock: