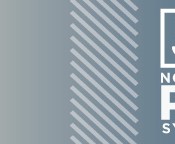 Nov. 2, 2015 – Registration is open for the 2015 North American PRRS Symposium (NA-PRRS), "Emerging and Foreign Animal Diseases," December 5-6, 2015, at the InterContinental Hotel, Chicago, Ill.
To register or view the program, click here.
Registration for the NA PRRS Symposium includes educational sessions, poster session, symposium proceedings and all refreshment breaks. Lunch will also be provided on Saturday and Sunday for those registered.
SPECIAL ROOM RATE DEADLINE: NOVEMBER 3, 2015
Make hotel reservations directly with the InterContinental Chicago Magnificent Mile by clicking here: http:/goo.gl/dFDUYQ .
Group Code for Telephone Reservations is: DQ7 (North American PRRS Symposium) The last day to receive the NA PRRS discounted room rate of $179/night is November 3, 2015. All room rates are subject to local sales and occupancy tax. Reservations received after November 3, 2015 will be confirmed on a space and rate available basis.
Poster Session Highlights:
Ninety-three abstracts have been submitted to the NA PRRS Symposium and will be featured Saturday evening during the poster session at the InterContinental Hotel. A full list of selected abstracts may be previewed on the Symposium website.
Meeting Highlights:
Zoetis Keynote Speaker: Dr. XJ Meng, Virginia Tech, "Designing PRRSV Vaccines for Heterologous Protection"
Saturday morning session featuring talks on "Research that Matters". Guest speakers include: Dr. Lindsey Holmstrom (new surveillance tools), Dr. Randy Prather (PRRSV receptors), Dr. Jack Dekkers (host genetics), Drs. Jeff Zimmerman/Rodger Main (diagnostics) and Dr. Ben Hause (pathogen discovery).
Saturday afternoon session on PRRS Control in the Field is sponsored by Boehringer Ingelheim Vetmedica, Inc.
Saturday evening poster session and cocktail reception at the InterContinental Hotel will be sponsored by Boehringer Ingelheim Vetmedica, Inc.
Sunday morning session on Special Topics will include 12 abstract presentations organized by NC-229
Sunday lunch with special presentations by Zoetis will include guest speakers: Dr. Jay Calvert, Dr. Meggan Bandrick and Dr. Jeff Galvin
Sunday afternoon session on Special Topics will include 12 additional abstract presentations organized by NC-229. These presentations will take place in the Marriott Downtown.
Sunday evening NA-PRRS and CRWAD joint poster session and reception at the Marriott Downtown
The NA PRRS Symposium is held in conjunction with CRWAD (http://crwad.org/). Attendees pre-registered for CRWAD who wish to attend the Sunday NA PRRS session and lunch are requested to RSVP to kvma@kansasag.org by December 1, 2015.
Special thank you to our symposium partners and industry sponsors: Boehringer Ingelheim; Pork Checkoff; Zoetis; Kansas State University College of Veterinary Medicine; Kansas Veterinary Medical Association; Hydro Engineering; Newport Laboratories; PIC; USDA National Institute of Food and Agriculture; Qiagen; Tetracore, Inc.; ThermoFisher Scientific.