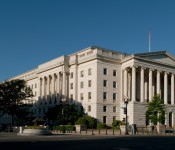 Nov. 30, 2015 – The next "Snack and Fact" briefing is set for December 14 in Washington, D.C. The briefing will focus on the topic of "Communicating the Animal Sciences Effectively," which is the subject of the July 2015 issue of Animal Frontiers.
This particular issue of Animal Frontiers focuses on the challenges associated with communicating animal science information with the public, news media, policy makers, and students. These stakeholder groups are critical to the future of the livestock and poultry industries; thus, open and transparent sharing of information is essential.
Please make plans to join us on December 14, from noon to 1:00 p.m. (Eastern) in the House Agriculture Committee conference room, located at 1300 Longworth House Office Building, Washington, D.C.
Topics and speakers include:
"The Importance of Communicating Animal Science Information to the Public," by Dr. Deb Hamernik, Associate Dean, Agricultural Research, University of Nebraska-Lincoln.
"Technologies to Enhance Communication of Animal Science Information to Students and the Public," by Dr. John Parrish, Professor, Department of Animal Sciences, University of Wisconsin–Madison.
The Snack and Fact briefing is hosted by ASAS.
Photo: Longworth House Office Building, Washington, D.C.