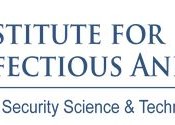 February 1, 2016 – The U.S. Department of Homeland Security (DHS) Science and Technology Directorate Agriculture Defense Branch has recently released a call for proposals related to the susceptibility of North American wildlife species to foreign animal diseases and zoonotic diseases deemed tier two and three by the U.S. Department of Agriculture.
This call for proposals aims to provide gap analyses and inform potential future projects. Additional information is sought for surveillance mythologies, diagnostic samples, testing and disease countermeasures used in wildlife specie. DHS also seeks information regarding vector competence of North American arthropod species for High Consequence or Transboundary Foreign Animal Diseases and information on other diseases of wildlife with economic importance to agriculture or aquaculture.
More information on this call for proposals can be found here.