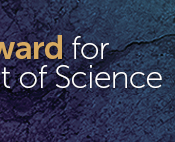 February 1, 2016 – The National Academy of Sciences will honor six individuals with awards in recognition of their extraordinary scientific achievements in biological, medical, and agricultural sciences. Two of the honorees are animal scientists.
Michael Goddard,
 professorial fellow in animal genetics in the faculty of veterinary and agricultural science at the University of Melbourne, and 
Theodorus Meuwissen,
 professor in bioinformatics in the department of animal and aquacultural sciences at Norwegian University of Life Sciences, will jointly receive the 2016 
John J. Carty Award for the Advancement of Science, 
presented this year in agricultural science.
Goddard and Meuwissen are being recognized for the development of genomic selection – uniting quantitative genetic theory with genomics technology – revolutionizing the genetic improvement of livestock and crops. Their research also invigorated genomic prediction, which has far-ranging implications for fields from human medicine to conservation biology.
Read more about the award recipients here.