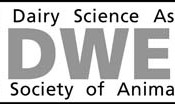 March 14, 2016 – Were you unable to attend the 2016 Midwest Meeting? If so, you can still register to attend the Midwest Virtual Meeting.
All Midwest presentations will be available through online webinars within 24 hours of the presentation. The talks will all remain online for 30 days after the meeting. This will allow you to view any presentation at the Midwest Meeting when it is convenient for you.
Access to the Virtual Meeting is $200 for Members and $350 for Nonmembers. All of the Midwest Meeting attendees will also be able to access the Virtual Meeting, for free, as part of their registration.
All Midwest attendees and the Virtual Meeting registrants will receive an email with instructions on how to access the Virtual Meeting.
If you did not register for Midwest and would like to register for the Virtual Meeting click here.
View a pdf of the 2016 Midwest program.
View the Midwest Meeting Abstract Book.
View the Midwest symposia list.