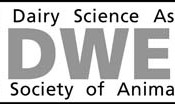 March 16, 2017 – Dr. Carl Dahlen, North Dakota State University, received the Outstanding Young Extension Specialist Award during the 2016 ASAS Midwestern Section/ADSA Midwest Branch Meeting in Des Moines, Iowa.
Dr. Dahlen joined the North Dakota State University faculty in 2010 as the beef cattle extension specialist. Dahlen received his B.S., M.S., and Ph.D. degrees from the University of Minnesota.
Dr. Dahlen's Extension program focuses on finding solutions to current problems faced by beef producers and identifying future opportunities to improve production. His extension efforts have included a state-wide survey of beef producers that was used as the basis of legislative actions and programs to support the beef industry, development of the PregCard and BullTest data collection platforms that enhance the role of veterinarians as multipliers of production-related information, and leading integrated Extension and research efforts taking place on over 350 commercial beef operations.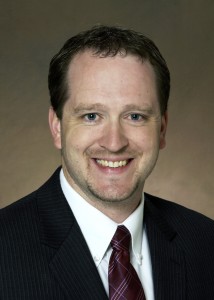 Dr. Dahlen has been instrumental in developing innovative training methods that empower county, area, and state Extension personnel to better serve their beef-producing clientele.
This award is sponsored by Land O' Lakes Purina Feed LLC.
Media Contact: kims@asas.org