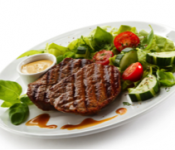 By Teresa Davis, ASAS Public Policy Committee
March 28, 2016 – The Interagency Committee on Human Nutrition Research has released the first Nutrition Research Roadmap designed to guide federal nutrition research. The 2016-2021 National Nutrition Research Roadmap encourages an increased focus on research that can lead to more individualized advice for promoting health and preventing disease.The Roadmap is a cooperative effort between the U.S. Department of Agriculture, Department of Health and Human Services, Department of Defense, Department of Commerce, the Federal Trade Commission, the National Aeronautics and Space Administration, the United States Agency for International Development, the Environmental Protection Agency, the Veterans Health Administration, and the White House Office of Science and Technology. The Roadmap emphasizes effective collaboration among these agencies as well as government, academia, and the private sector in promoting nutrition research.
Three key questions that encompass a broad spectrum of research are identified in the National Nutrition Research Roadmap. They are:
How do we better understand and define eating patterns to improve and sustain health?
What can be done to help people choose healthy eating patterns?
How can we develop and engage innovative methods and systems to accelerate discoveries in human nutrition?
Within these three questions, eleven topical areas were identified based on population impact, feasibility, and emerging scientific opportunities. Research gaps and opportunities were identified and short-term and long-term initiatives were put forward.
The Roadmap emphasizes addressing research gaps across the life cycle, particularly for at-risk groups such as pregnant women, children, and older adults, in nutrition-related chronic diseases, and in understanding the role of nutrition for optimal performance and military readiness.
The Roadmap also put forth recommendations for developing a diverse, interdisciplinary workforce able to advance nutritional sciences research. This includes building a pipeline of talent to conduct interdisciplinary research in disciplines relevant to food, nutrition, and health research including agriculture, biochemistry, and other fields.
Photo: Shutterstock