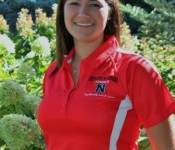 March 28, 2016 – One of our 2015 ASAS science policy interns, Maci Lienemann, has been chosen as a Next Generation Delegate by The Chicago Council on Global Affairs. Lienemann, a senior at the University of Nebraska, Lincoln, was one of 19 undergraduate and graduate students worldwide to be selected to participate in the delegation.
In 2015, Lienemann interned in the office of Senator Ben Sasse of Nebraska. Learn more about her D.C. internship here.
Read this article in High Plains Journal to learn more about Lienemann being selected to participate in the Next Generation delegation.