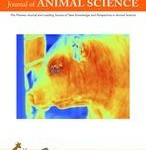 April 4, 2016 – At the request of our members, ASAS and the Journal of Animal Science will now post abstracts as fully formatted and searchable supplements to JAS. The 2016 Southern Section Abstracts are available in fully searchable form at the JAS website. Abstracts from the recent Midwest Section Meeting coming soon!
You can find the fully formatted, searchable 2016 Southern Section Abstracts
here
. Previous Southern Section programs and abstracts are available
here
.
Coming soon at JAS: Watch for the 2016 Midwest Abstracts and proceedings from the 2015 Digestive Physiology of Pigs.