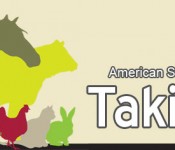 April 4, 2016 – ASAS is launching a Taking Stock "Letters From the Membership", and we'd like to hear from you! The special issue will run quarterly, or more frequently, depending on the volume of letters received.
Share your comments, concerns and topics of interest with fellow members. Email your letters to asas@asas.org and type "Taking Stock Letters" in the subject line.
Letters are subject to approval before publication. Only letters from ASAS members in good standing will be considered for publication. Due to space considerations, please limit word count to no more than 1,000 words. Remember, Taking Stock is a public blog, so professionalism is encouraged.
Thank you!