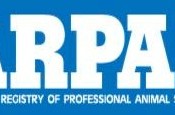 April 11, 2016 – The 2016 Joint Annual Meeting will include a symposium on the impact of inflammation on nutrient metabolism and animal performance. The symposium, hosted by the American Registry of Professional Animal Scientists (ARPAS), will take place on Wed., July 20, during the 2016 Joint Annual Meeting (JAM) of the American Society of Animal Science (ASAS), the American Dairy Science Association (ADSA), the Canadian Society of Animal Science (CSAS), and the Western Section of ASAS (WSASAS). The 2016 JAM will be held July 19–23 in Salt Lake City, Utah.
Speakers will address the following topics during the symposium: (1) general information on inflammation, (2) the role of the rumen microflora in systemic inflammation, (3) inflammatory biomarkers, and (4) nutritional considerations in beef and/or dairy cattle. Speakers include Kirk Klasing, T.G. Nagaraja, Chris Chase, and Reinaldo Cooke.
Download the full symposia list.
** Please note that the scientific program is still under development. **
Check the 2016 JAM website often for updates and program information.