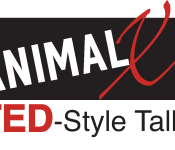 April 11, 2016 – The 2016 Joint Annual Meeting (JAM) overall program committee is looking for a handful of people to share their stories at the Opening Session on Tuesday, July 19, 2016. Traditionally, JAM starts off with a 45-minute presentation relating to that year's theme. This year, AnimalX will replace the keynote speaker at the Opening Session. AnimalX is a series of 3-5 minute TED-style talks about a broad range of animal science topics. These talks should tie back to the meeting theme: "Animals and Science: Big Solutions for Grand Challenges."
If you want to share your story or know someone who should, email nominations to asas@asas.org by April 29, 2016.
Nominations should include the name of the speaker, contact information, topic of talk and a short description/justification paragraph.