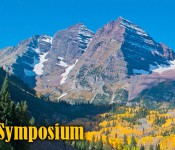 April 18, 2016 – The 2016 Perinatal Biology Symposium is scheduled for August 27-30, 2016, in picturesque Snowmass, Colorado.
The symposium will focus on "Interconnecting Animal and Human Systems to Understand Life-Long Disease." There is a strong tradition of perinatal research and supporting conferences. This has been heightened by the explosive growth of interest in and information coming from exploration of the theory of the Developmental Origins of Health and Adult Disease (DOHAD).
Please join us for the exciting and informative sessions, posters and networking opportunities at the Viceroy Hotel in Snowmass.
Register today on the meeting website. Early registration deadline is July 1, 2016.
Reserve your hotel room.
View the Meeting Schedule.