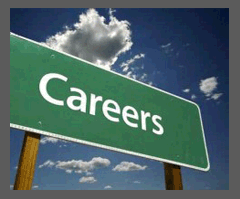 May 12, 2016 – The ASAS Career Center is the place to go if you are looking for a job in animal sciences or wish to post a job opening.
Tools for Employers
Employers: Post jobs, search resumes and manage job applications at the ASAS Career Center! Job postings start at $150. If you are new to the Career Center, you will need to register first. Start your Career Center account here. Once you have registered, you can sign in to post a job quickly and easily, as well as search resumes or set up a "resume alert" notification to be emailed to you.
Pricing for a listing on the Career Center begins at $150 for a 60-day job posting. Enhancements, such as the "Featured Job" package, also are available to purchase with each of your job postings. Pricing for a 60-day internship job posting is $50. Learn more about pricing at the following link.
Looking for an animal sciences job?
Job seekers click here to get started applying for jobs posted by employers who are currently hiring. View the list of available jobs at the Career Center or have new job postings delivered to your inbox with a "job alert" notification. In addition, you may wish to post your resume to all employers, even confidentially.