May 19, 2016 – The Department of Animal and Range Sciences at New Mexico State University has provided the following information regarding a retirement celebration for Dr. Dennis ("Doc") Hallford and his wife, Marilyn. Please consider attending the celebration and/or sending materials for the memory book! Dr. Shanna L. Ivey, Department of Animal and Range Sciences, writes: "Doc has had a huge impact on the reproduction physiology discipline and has been a stalwart supporter of ASAS and WSASAS."
Greeting Friends and Colleagues,
Dr. Dennis Hallford of the Department of Animal and Range Sciences will be retiring on June 1, 2016.  Marilyn Hallford who has also served the Department of Animal and Range Sciences retired on December 24, 2015. We would like to honor these two individuals on June 4, 2016 with a retirement party. We hope that you all will join us for an evening of fun and festivities to thank Doc and Marilyn for their support and dedication to the Department of Animal and Range Sciences, the College of Agriculture, Consumer and Environmental Sciences and NMSU. View details about the retirement celebration and memory book.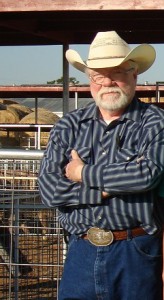 There has been a scholarship fund established in honor of Doc and Marilyn. The official name of the fund is "Dr. Dennis "Doc" and Marilyn Hallford Endowed Fund. This fund is for graduate student travel and assistance for conferences. There is a link below that will direct you to the NMSU Foundation website if you would like to contribute to this fund.
The link is http://giving.nmsu.edu/dochallford.html
A Facebook page (Dennis and Marilyn Hallford Retirement Party) has also been established to help everyone keep up with the details.
Feel free to contact Shanna Ivey (sivey@ad.nmsu.edu) or John Campbell (jwcamp@nmsu.edu) with questions, comments, or suggestions.